DRAGON CREST LEATHER NOTEBOOK
LOOK TO THE SKIES OF FIRE, THERE GREAT SERPENTS DWELL

Our new Dragon Crest Leather Notebook is the perfect companion for artists and gamers alike. Its thick gauge recycled watercolor paper makes the perfect canvas for light paints, inks, charcoals and chalks. Whether you're drawing dungeon maps or painting a sky at dusk, this recycled paper journal will be a good ally along your journey.

• 6" x 8" Format
• Genuine Leather Material
• 100 sheets, 200 pages
• Blank thick gauge watercolor paper
• Hand bound and assembled
• Lays Flat for easy RPG gaming or painting
• Makes a great family photo album
• Perfect for scrapbooking and journaling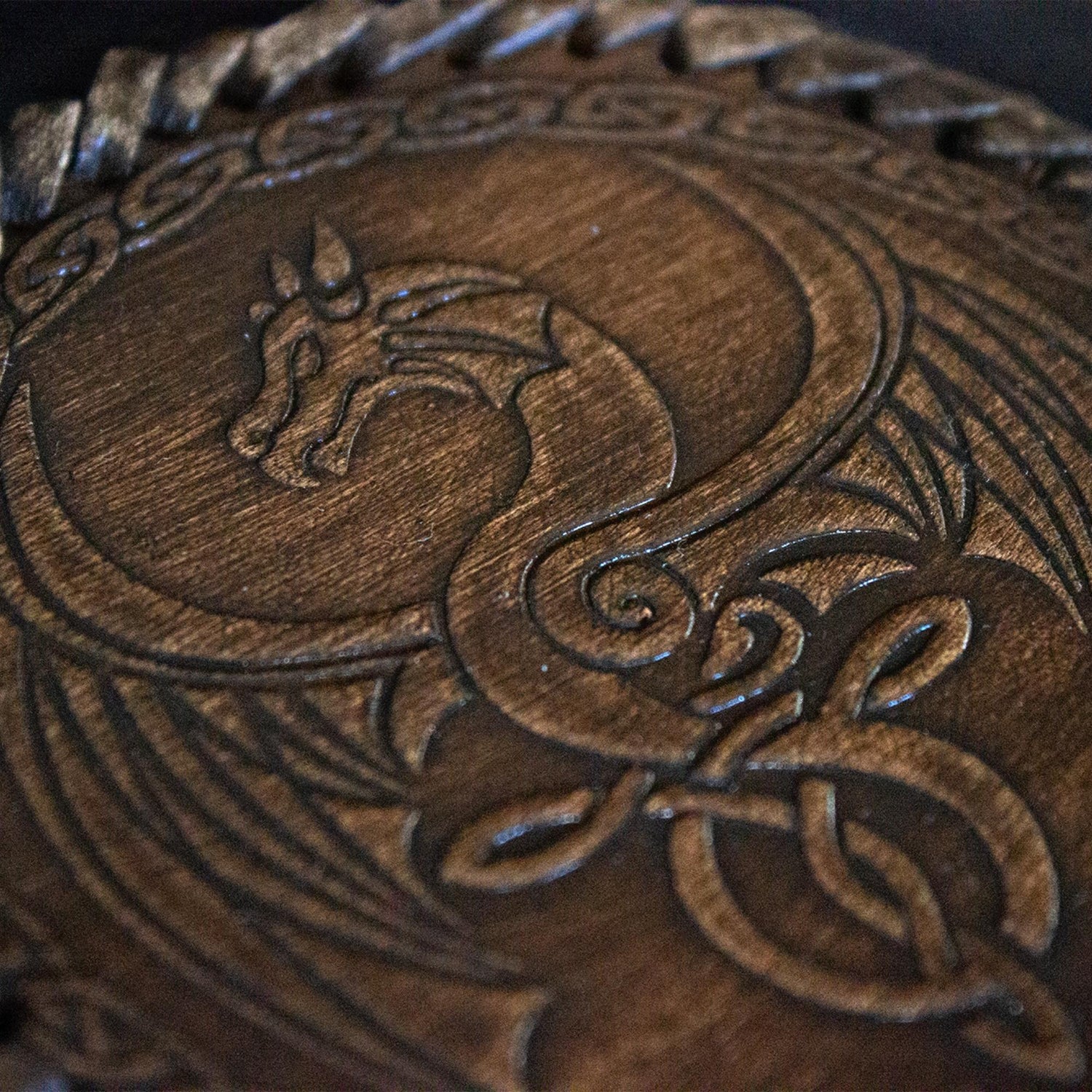 TTRPG COMPANION
We present to you the Dragon Crest Leather Notebook! Themed to our love of Dragons, it is bound to please the artist in you!
STYLE & BEAUTY
Made with genuine leather, this classic journal provides a sturdy and protective surface to house your precious watercolors, or your hand drawn treasure maps!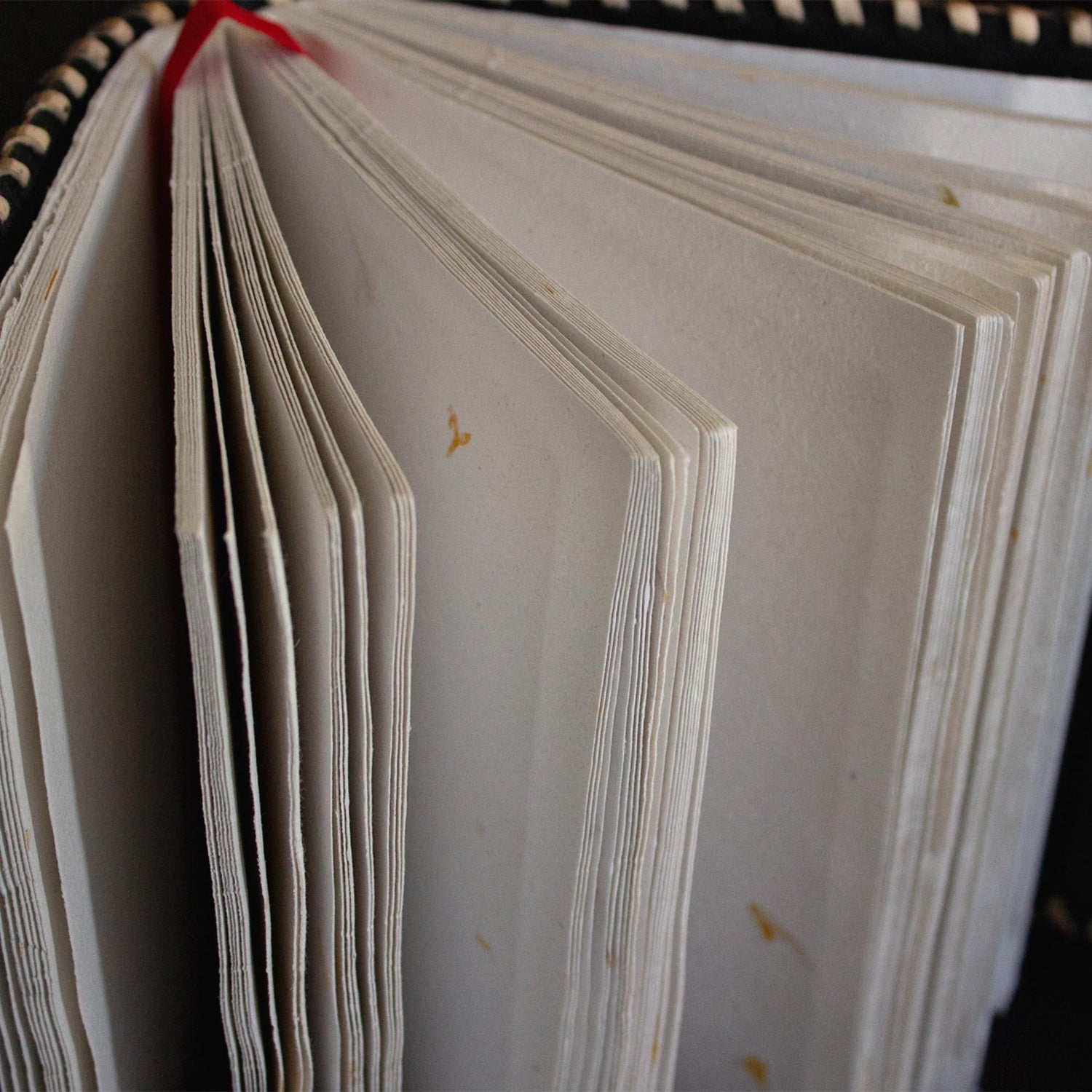 VERSATILITY
The recycled cotton paper can endure the hardiest of inks. Use it as your canvas or notepad.
MOBILITY
Well balanced and sized for its nimble utility, this 6" x 8" notebook is easy to carry with you, lays flat for easy writing, and inlcudes a cloth page holder, as well as two cover clasps.
AVAILABLE FOR PREORDER
Dragon Crest Leather Notebook
Regular price
$30.00 USD
Sale price
$30.00 USD
Unit price
per
Sale
Sold out
Share
View full details